Sorry, I just had to go with that title for this blog post (
pop culture reference here
). I've posted these ships on
Starship Combat News
previously, but I thought I would put them up here as well. This is my Aquarian fleet: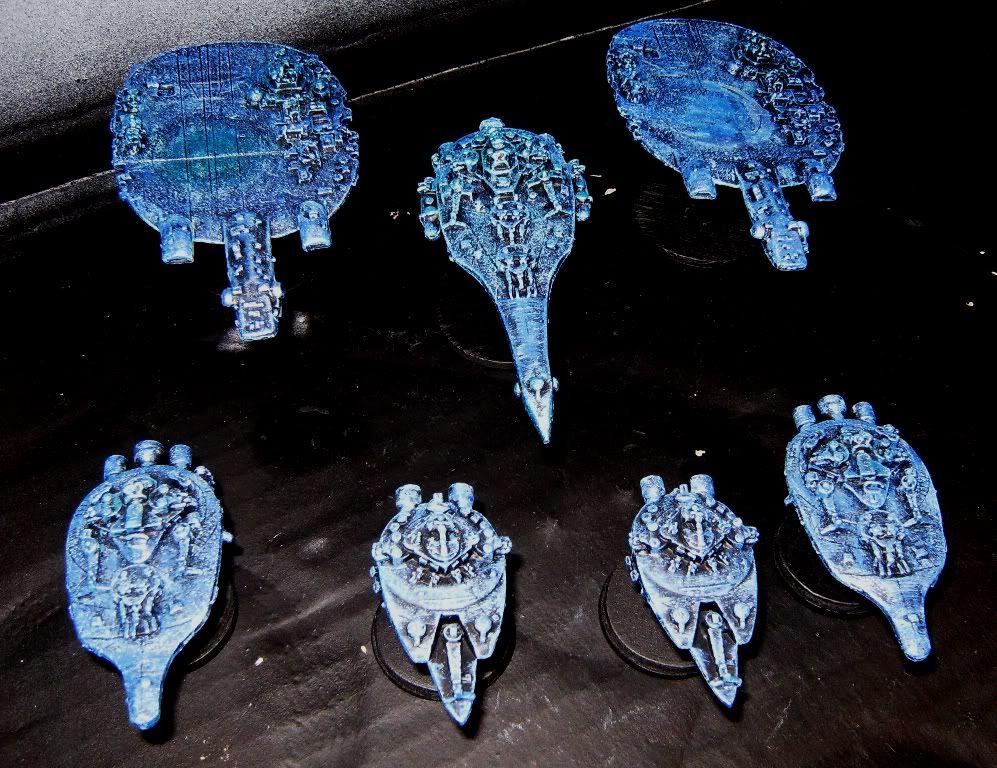 Group (or is it school?) photo.

I have about 21 fighters that I need to get painted so these carriers have something to carry: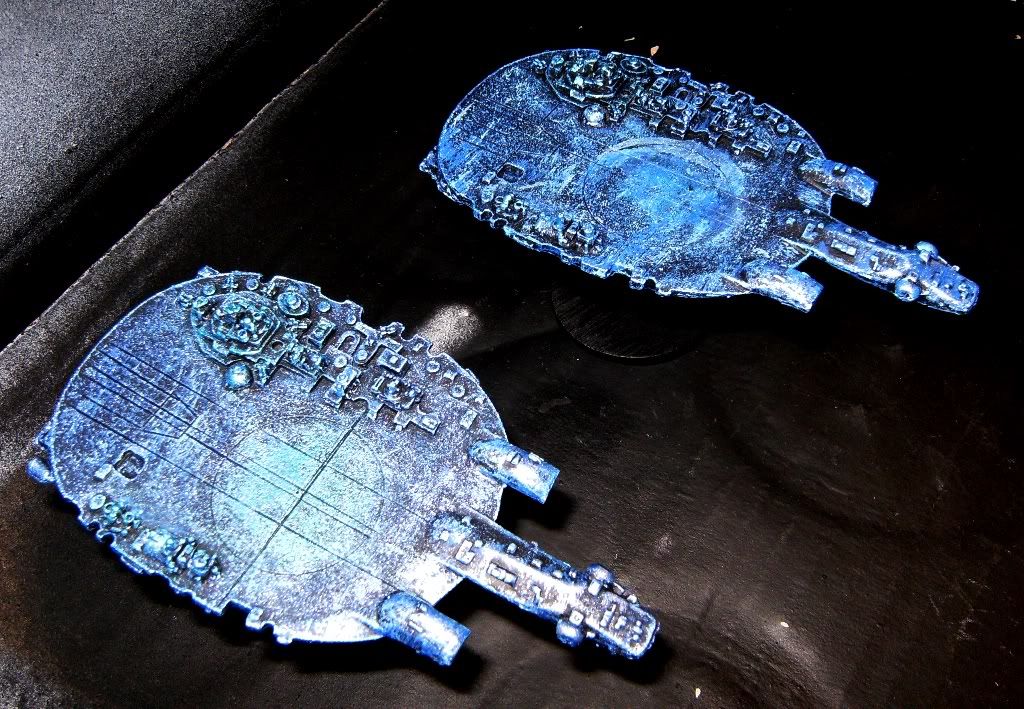 Two Stingray-class galactic attack carriers.
 I had fun painting these as well; I used various metallic colors on top of the blue; I think it gives a nice piscine look to the vessels.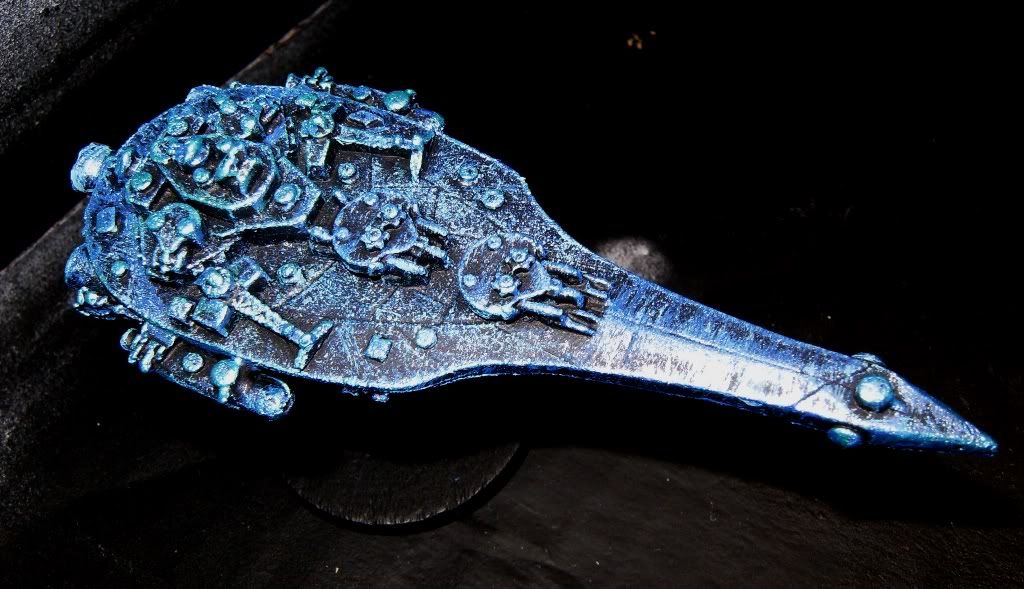 Shark-class battlecruiser.
 Ooooooh! Barracuda!
Barracuda-class stellar cruisers.
 I have three more destroyers painted as well as the two pictured here. And that's my entire Aquarian fleet.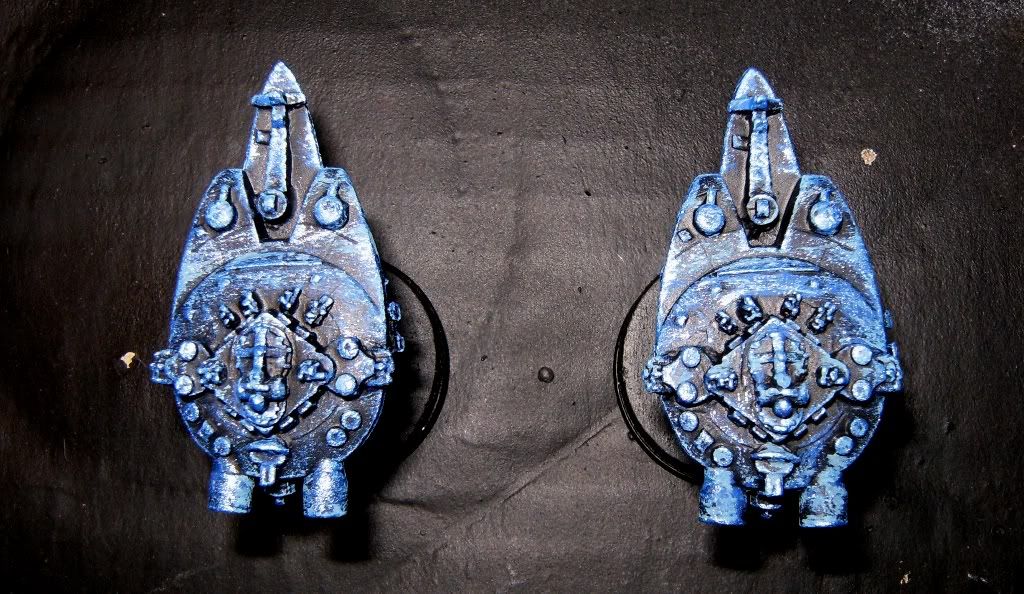 Piranha-class stellar destroyers.