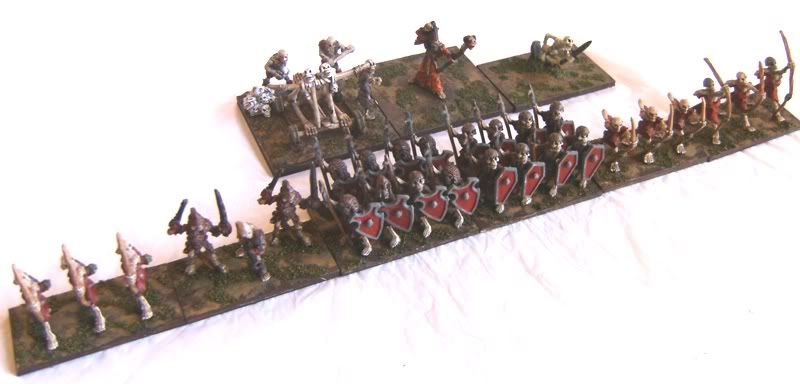 Dem bones, dem bones, dem dry bones ...
Time for another photo gallery; this time it's my skeleton army for
Hordes of the Things
, more formally known as the Nightmare Legion but usually referred to as my skeletons.
Magician general (necromancer) @ 4 AP 4
Artillery (skullchucker catapult) @ 3 AP 3
Spears x 4 (Nightmare Legion) @ 2 AP 8
Shooters x 4 (skeletal archers and handgunners) @ 2 AP 8
Lurker (skeleton arising from the grave) @ 1 AP 1
The magician general is an old (pre-1990) Citadel necromancer.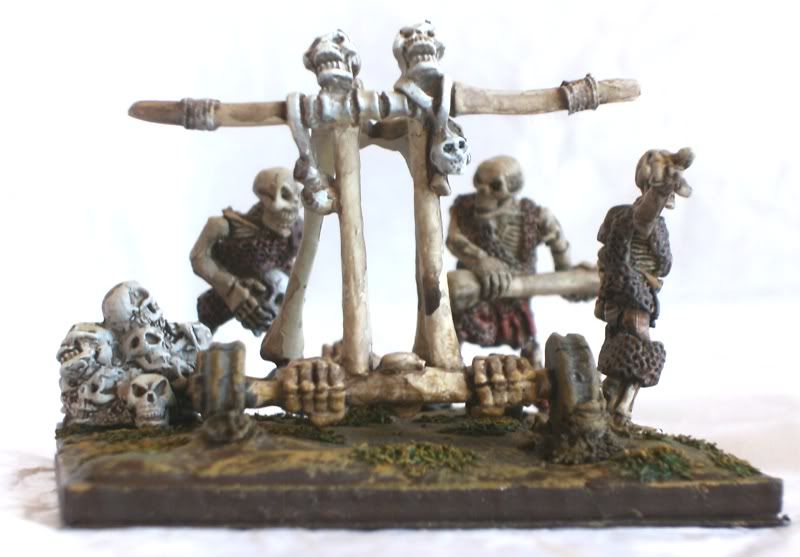 This Citadel skullchucker catapult serves as the artillery element.
These four spears elements came from Citadel's Nightmare Legion boxed set.
These four shooters elements are a mix of Citadel and Marauder metal figures.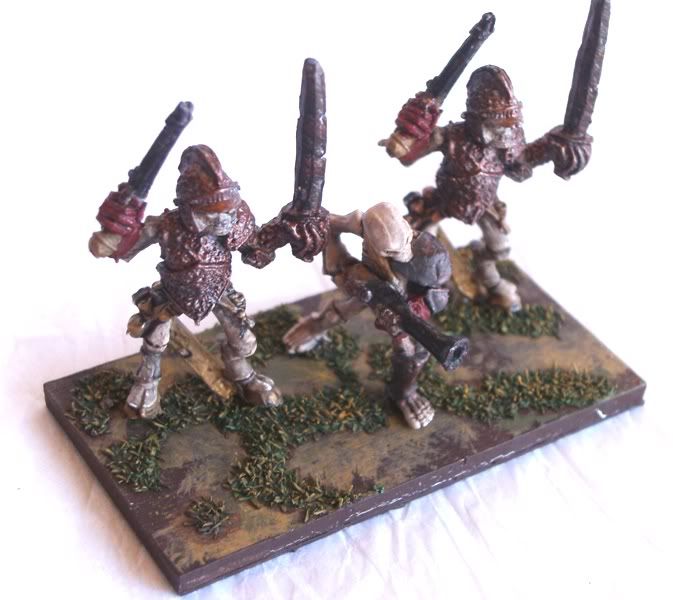 Closeup of the stand of handgunners.
These old sculpts sure had character, didn't they? This one serves as the lurker.